Ubon Ratchatani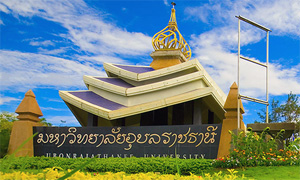 If Khon Kaen is the heart of Isaan, then Ubon Ratchathani must be the soul. The province is bordered to the south by Cambodia and to the east by Laos, making it part of the so-called Emerald Triangle. Ubon, as it is commonly known, is home to an eclectic mix of ethnicities, including Khmer, Laotians, Vietnamese, Japanese, Chinese and Thais.
The provincial capital Ubon Ratchathani may appear to be a much smaller version of Bangkok, including the traffic, however look deeper and you will discover a well preserved Issan community full of local traditions. The city is known as a centre of meditation and religious teachings and as such, the area has many Thai temples and other revered statues and monuments. Unfortunately many see the province as nothing more than a stopover on the way to southern Laos, especially since the Chong Mek/Vang Tao border crossing opened.
Accommodation
There is very little accommodation outside of the city however there are many reasonably priced hotels along Chayangkul Road which is the towns busiest road located about a 30 minute walk or short taxi ride to downtown. Although this area has the most hotels there are a few more in the centre of town. One or two guesthouses can be found around the periphery of the town.
[ Attractions/Things to Do in Ubon Rachatani ]