Expats Living in Thailand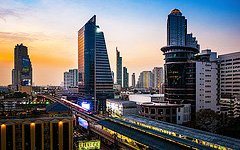 Bangkok is one of the most popular areas for expats. The city has a great deal going on and the cost of living is low compared to other capital cities. Other areas of the country such as Chiang Mai, Pattaya and Phuket are also popular destinations.
However, it is not only the busy areas which are attractive for people moving to Thailand. Rural living also has its appeal so it is not uncommon to find expats living in some of the smaller villages, particularly those who have moved to the country to do volunteer work or teach.
There are many reasons why people move to Thailand. One of the main reasons is the low cost of living. Many choose to retire to the country in order to make their retirement income stretch that little bit further. Those who are on a relatively low income in the west can have a larger house and even domestic staff for the same money in Thailand.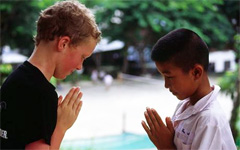 Another reason is the laid-back lifestyle. Choosing a rural or tourist area is the preferred option for those looking for a different way of life. Thai culture is very peaceful and relaxed and offers an escape from a busier way of life in the west.
The infrastructure of the country is relatively good when compared with some other Asian countries. It is only roads in remote areas that are not in good condition and it is possible to get almost anywhere in the country by public transport. Despite the image that Thailand has had in the past, it is not a third world country and some aspects of life, such as health facilities, are as good quality as they are in many western countries. However it is generally agreed that the Thai education system is in need of reform