Shopping in Thailand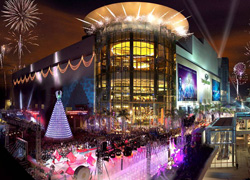 Retail therapy is a welcome addition to any culture, and the shopping options in Thailand give you more to celebrate than ever if you're looking to treat yourself!
From the innumerable street markets to the sleek boutiques and malls, there's a place for you no matter how you like to shop, bartering away with local stall holders or sitting down for coffee laden down with haute couture.
There are many shopping experiences that are particular to Thailand, and that will make even making basic purchases all part of the adventure. Where else can you have a fitted suit, made to your own design, whipped up at record speed and for a fraction of what you might pay elsewhere? And if your lust for designer labels outstretches your budget, then why not cheat a little in the markets of Patpong, where all manner of facsimiles compete for your attention?
No matter where you are in Thailand, there are simple rules to help you enjoy the best of what the country has to offer. Inside department stores, the prices are fixed, but in most other places, especially the markets, bargaining is expected. Go into the bartering with a sense of humour, patience and a smile, and you can enjoy a friendly battle of wills with the stallholder. You can usually expect from ten to forty percent off the price, depending on the shopkeeper and, of course, your own haggling skills. Be polite and friendly and you will come to love this very interactive shopping experience!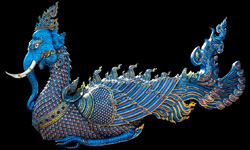 As well as Patpong, Bangkok has many famous shopping areas, from the browser's paradise of the Chatuchak Park Weekend Market to the Aladdin's Cave of the gemstones on the Silom-Mahesak-New Road. Silom-Surawong-Patpong is the commercial heart of the city. Outside the capital, there are further plentiful opportunities for stocking up on souvenirs. Famously, Chiang Mai remains the focus of a huge handicraft and fabrics trade, and people flock to pick up anything from traditional hilltribe clothing to fabulous silks, to lacquer accessories and tapestries.
Most towns will have some variation on the famous Thai night bazaar, with food, music and lively buying and selling all making for a memorable experience. Look out for local delicacies and specialties - wherever your adventure takes you, you'll find something to remember it by.