Casinos and Gambling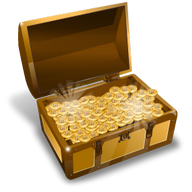 In Thailand there are no legal land based casinos. These were banned under the Gambling Act 2478 (1935). Under this law, the Thai National Lottery and Horse Race Betting are the only forms of legal gambling. Although unlawful gambling carries a fine of 1,000 Baht, up to 1-year in prison, and can result in cash used for gambling being seized, this has done little to stop its popularity amongst Thais.
All over the country casino games are played. It is done at almost every funeral in the Northeast and in underground casinos located in homes, apartments and even rented office space However it is strongly advised not to engage in any form of gambling whilst in Thailand.
If you want a flutter then the best option is to visit a neighbouring country where gambling is legal. The options are:
Cambodia Casinos
There are several Thailand to Cambodia border crossings and every single one of them has a number of gambling options.
Bangkok to Cambodia: For those in the Bangkok region looking to gamble, the place to head is Aranyaprathet district in the province of Sa Kaeo Depending where you live in Bangkok, and on the traffic that day, this is around a 2.5 to 3 hour drive (maybe less). Here you cross into Poipet which is the most popular destination for Thai nationals. While there is an entire strip of casinos here, if you're also interested in sports betting, Crown Casino is the best. They have been licensed and operating from Poipet since 1999.
Trat and Koh Chang to Cambodia: If you are based in or near Trat, or are visiting Ko Chang, and want to gamble, the border to head to is the Cham Yeam crossing. This connects Hat Lek of Thailand with Ko Kong of Cambodia. Once over the border you can't miss the big casino.
Surin to Cambodia: If you are in Surin and want to gamble, the crossing to head to is the one that connects Chong Jom, Thailand with O Smach. This is a hugely popular crossing with Thai gamblers. In fact, you don't see many farang or tourists at this crossing, just gamblers. There's not much there on the Cambodia side other than hotel-casinos. If you're going there for tourism and sight-seeing, you will need to continue 35 km north to Samraong, or a couple hours to Siem Reap.
Si Saket to Cambodia: This is not a popular border crossing for anyone other than locals. The town you're traveling into is Anlong Veng. Some irony involved here: Communist revolutionary Pol Pot who led the Khmer Rouge from 1963 until his death in 1998 once said a casino would exist in this city over his dead body. Well this came true. Not too far from his final resting point you can find Anlong Veng's first casino.
Chanthaburi to Cambodia: From Chanthaburi there are two border options. One is about an hour bus ride away to Ban Pakard District where the border crossing is to Phsa Prum. Between the two checkpoints the road is very remote. As you near the city (about 1 km from it) you'll find the 7-Story Crown Diamond Casino and Hotel and a little further is the Victoria Casino Hotel.
The other border is not used much. It connects Ban Laem in Phetchaburi Province with Daun Lem. Here you will find only a small outpost casino.
Thailand to Phnom Penh: The Mecca of gambling in Cambodia is not near a Thai border. It is their capital city Phnom Penh. The top place to visit in Phnom Penh is Nagaworld.
Laos Casinos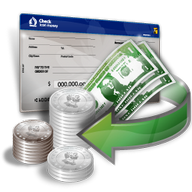 The best option for Thais to visit in Laos is no doubt Savan Vegas. . This is a Las Vegas style casino with its own VIP rewards card program, a nice hotel, plenty of slots, table games, and a sportsbook offering football betting.
Savan Vegas is located in the Savannakhet Province of Laos. The border crossing to here is in Thailand's Mukdahan Province. While it's a bit of a trip, this is the only legit Las Vegas place to gamble within driving distance of Udon Thani and Khon Kaen. It is also a decent option for Ubon Ratchathani residents. For those living outside the general vicinity of these mentioned provinces, it is not too convenient a location. To get here from Bangkok the best way is an AirAsia flight from Bangkok's Don Muang Airport (DMK) to Nakhon Phanom. From here it is a 90-110 minute bus ride to Mukdahan.
There is another Las Vegas style casino in Laos that is not near a Thai border. This is Dansavanh Nam Ngum Resort which mostly targets Vietnamese. If interested in visiting you can search on google.co.th for details. However, unless you have another reason to visit, the effort it would take to get there might be better spent going to Singapore or Malaysia, or if having a higher budget, to Macau