Buriram - Attractions/Things to Do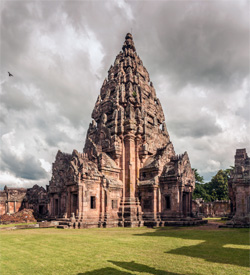 Phanom Rung Historical Park
Built on an extinct volcano this amazing architectural site is over a thousand years old. Originally a Hindu religious site it later became a Buddhist one. There is a grand stairway leading up the hill where laterite and sandstone buildings covered in intricate elaborate designs can be seen. In later centuries other buildings were added leading up to the main pagoda which is laid out in accordance with the Hindu belief of God Shiva's heaven
Centre of Southern Northeast Culture
Located in front of Burriram Rajabhat University the centre was built for the purpose of displaying historical and archaeological artifacts from around the region. It consists of two large buildings which regularly hold educational seminars together with geographical and religious exhibitions.
Bird Park (Suan Nok)
About 12 kilometers outside town Suan Nok is the next to the Huai Talat reservoir. The park is home to local and migrated birds along with other waterfowl from colder countries.
Lively Market
This evening market is a meeting point for the locals. Lively Market has bars, shops and restaurants plus a small lake which provides for a relaxing stroll. There are plenty of places to sit and people watch. Overall, a pleasant way to spend an evening.
Chang International Circuit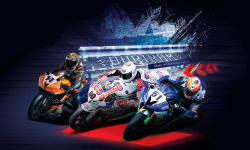 Opened in 2015 the Chang International Circuit is the first international standard motorsport race track in Thailand. This facility is listed as an FIA Grade 1 and FIM Grade A circuit. The track's primary corporate sponsor is Chang Beer, hence the circuit name.
The track has hosted the Japanese Super GT, TCR International Series, TCR Asia Series, and World Superbike Championship. GT Asia Series is scheduled to race at Burinam in October 2015, the World Touring Car Championship in November 2015, and the Asian Le Mans Series in January 2016. This circuit is also scheduled to host a round of the MotoGP world championship in 2016 and will again host World Superbikes.
Buriram United
Thais are as passionate as anyone when it comes to football. The town has a very popular and successful team so if you fancy watching a Thai Premiership game at a very reasonable price, head for the new I-Mobile stadium. Buriram is football mad and you will see club posters, pictures, wall clocks, pennants and T shirts all over town